Report of the Guandong Ocean University visit to UNSW Canberra and workshop, 8-9 January 2018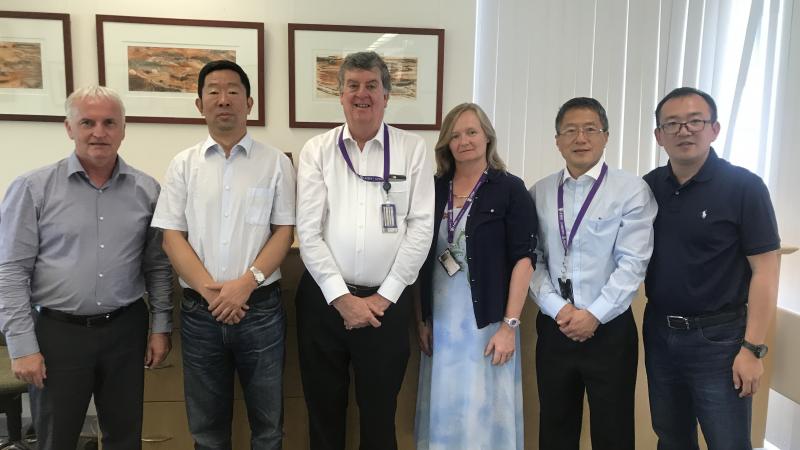 On 8-9 January 2018, a delegation from Guangdong Ocean University (GDOU) comprising Professors Shuwen Zhang, Dean of the College of Oceanography and Meteorology, and Qingtong Shang, College Executive Director, GDOU, visited SARCCM. The visit had two primary goals: 1) to discuss the new MOU between GDOU and UNSW Canberra for a double Masters Program and to hold a workshop to discuss research areas and identity potential areas of mutual interest. The visit began with Deputy Rector John Arnold welcoming the GDOU delegation to Canberra followed by a meeting between the GDOU delegation and UNSW representatives comprising Deputy Rector John Arnold, Professor Warrick Lawson, SARCCM Director Professor Xiao Hua Wang, and D/Director A/Professor Liz Ritchie. Prof Zhang introduced research areas in the College of Oceanography and Meteorology at GDOU followed by a discussion of the new Double Masters Program between GDOU and UNSW Canberra. Prof. Zhang noted that GDOU has already identified 8 candidates for the Double Masters Program to potentially start in S2 2018.  While Prof. Zhang noted that research is strongest on the oceanography side of his College, interest in developing meteorological collaborations was generated through the discovery of mutual research interests in typhoons.
The following morning a research workshop was held attended by the GDOU delegates and students and staff from SARCCM. Professor Zhang presented his work on the role of wave breaking in air-sea exchange and upper ocean mixing followed by a presentation from A/Prof Ritchie on tropical cyclone research topics and brief thesis presentations by SARCCM students. A particularly spirited discussion between Prof. Zhang and Mr. Wasif Elahi about tropical cyclone sedimentation effects in the Ganges-Brahmaputra-Meghna (GBM) delta region of Bangladesh rounded out the mornings discussions. Discussions during the visit were consolidated over dinner Wednesday evening hosted by Prof. Wang.