Research on the Green Tide in Qingdao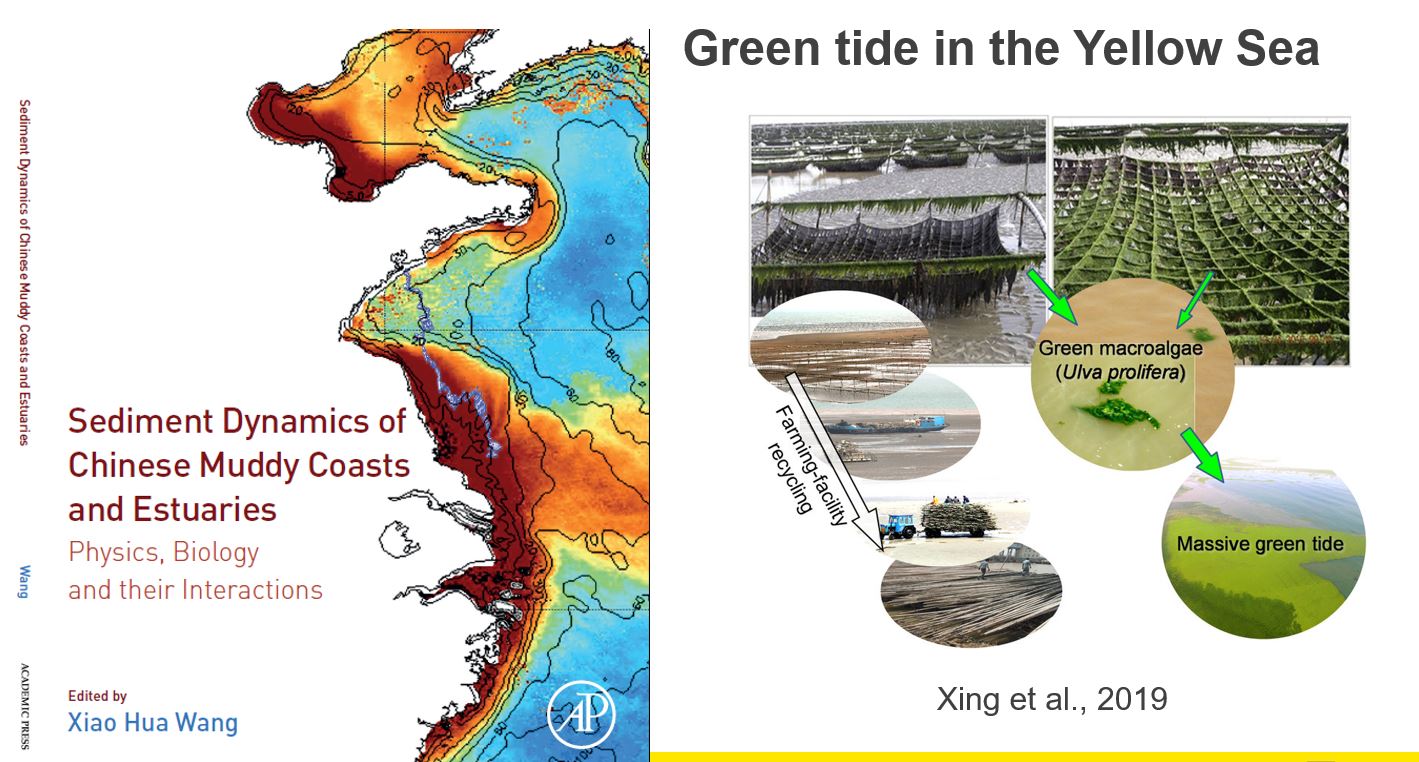 The recent Green Tide algae phenomena has blanketed the Qingdao coastline in a heavy layer of green. We developed an ocean model to study the cause of this permanent algae bloom event (marked by the blue line, tracking the algae drift path on the map). The culprit is an extensive farming of seaweed in the south along the Jiangsu coast.
During the harvest in March, Ulva – a byproduct of the mariculture activities - is discarded on the tidal flat, which is then transported northward by the southerly Monsoon-driven coastal current. Coupled with a high concentration of nutrients and a dramatically reduced water turbidity resulting from river damming, the algae grows rapidly as it moves northward. When it arrives in Qingdao 4 months later, an environmental disaster is born.