Up to 5-meter-high Flood in Georges River Sydney, NSW
Wenjun Zhu is PhD student from SARCCM, School of Science at UNSW Canberra. Her project is to investigate the change of regional extreme events due to climate change and its impacts on catchment and estuarine environment in the eastern coast of Australia, including a case study in Georges River in Sydney, New South Wales, Australia.
Georges River is considered one of the most severely flood-prone rivers in NSW. Recently, a big flood had happened on 8 March 2022 in Georges River caused by a ARI (average recurrence interval) 5 year rainfall event reaching 126 mm in 24 hours. During the peak time on 8 March morning, water level was measured up to 4.4 meters in Liverpool Weir. It was over 3 meters higher than usual, and 1 meter higher than the flood happened a week ago.
Wenjun Zhu and a PhD student Hiruni Kammanankada from Water Research Laboratory, UNSW Sydney, conducted a survey for the flooded area by measuring the flood debris line along the Georges River from Liverpool Weir to East Hills, including Thomas Moore Park, Chauvel Park, Agnes Beach, Newbridge Rd, Herron Park, Hollywood Rd, Ferry Rd, Hoy Park and Henry Lawson Dr. The flooding was severer in the Liverpool, where the debris lines were 4-5 meters above the mean sea level, than in the Milperra and East Hills where debris lines were around 2 meters.
All the parks, reserves, golf clubs and boat ramps around the Georges River were flooded. At most places, the floodwater reached over 30 meters away from the riverbank. In the Newbridge Rd in east of Liverpool and the Hollywood Dr the water reached over 200 meters away from the bank. The field measurements will be used to calibrate the catchment rainfall and runoff model which can provide a more reliable forecast for the catchment and coastal management.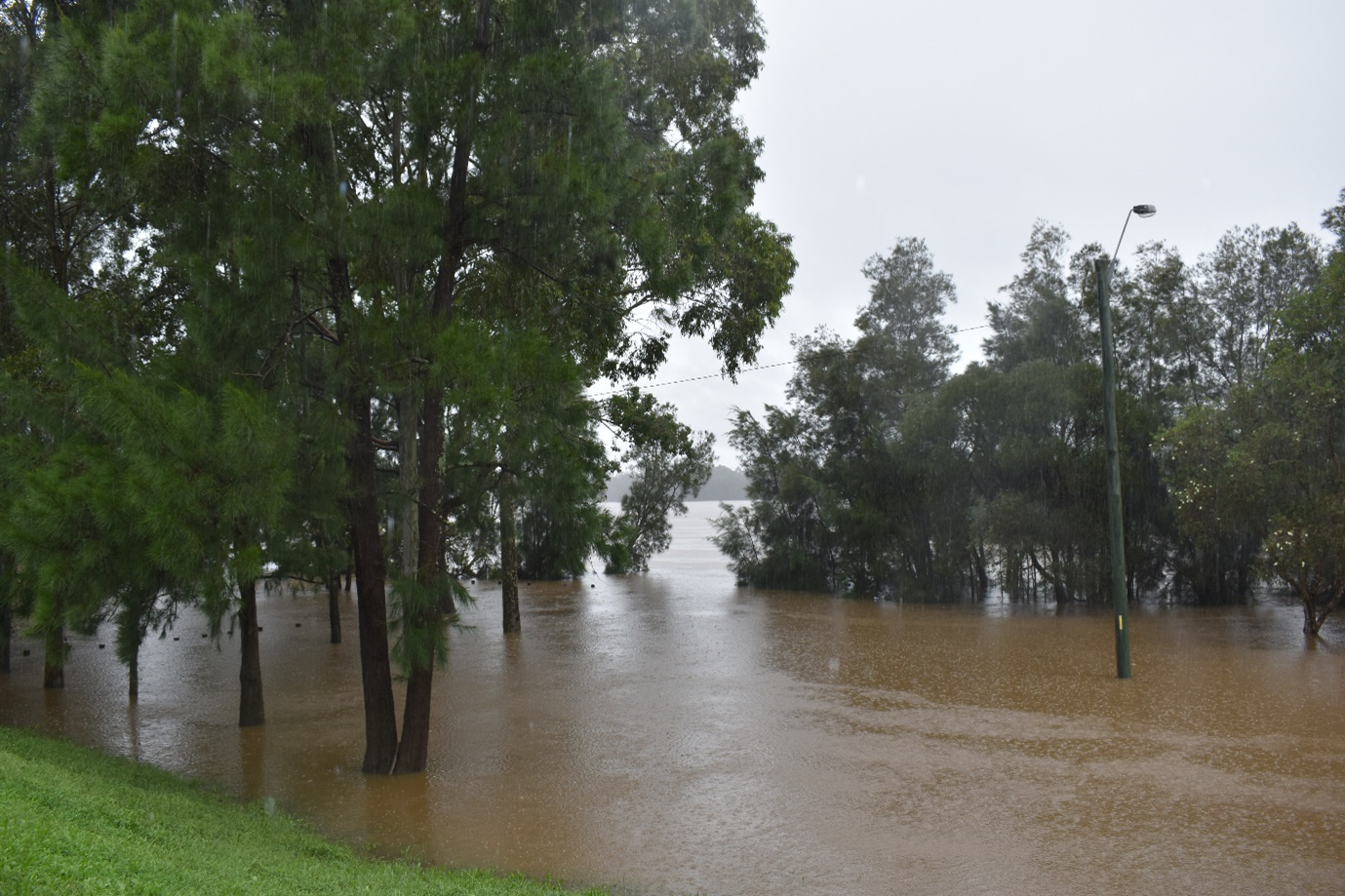 Flooding in Hoy Park, Lansvale, NSW on Tuesday, March 8 2022.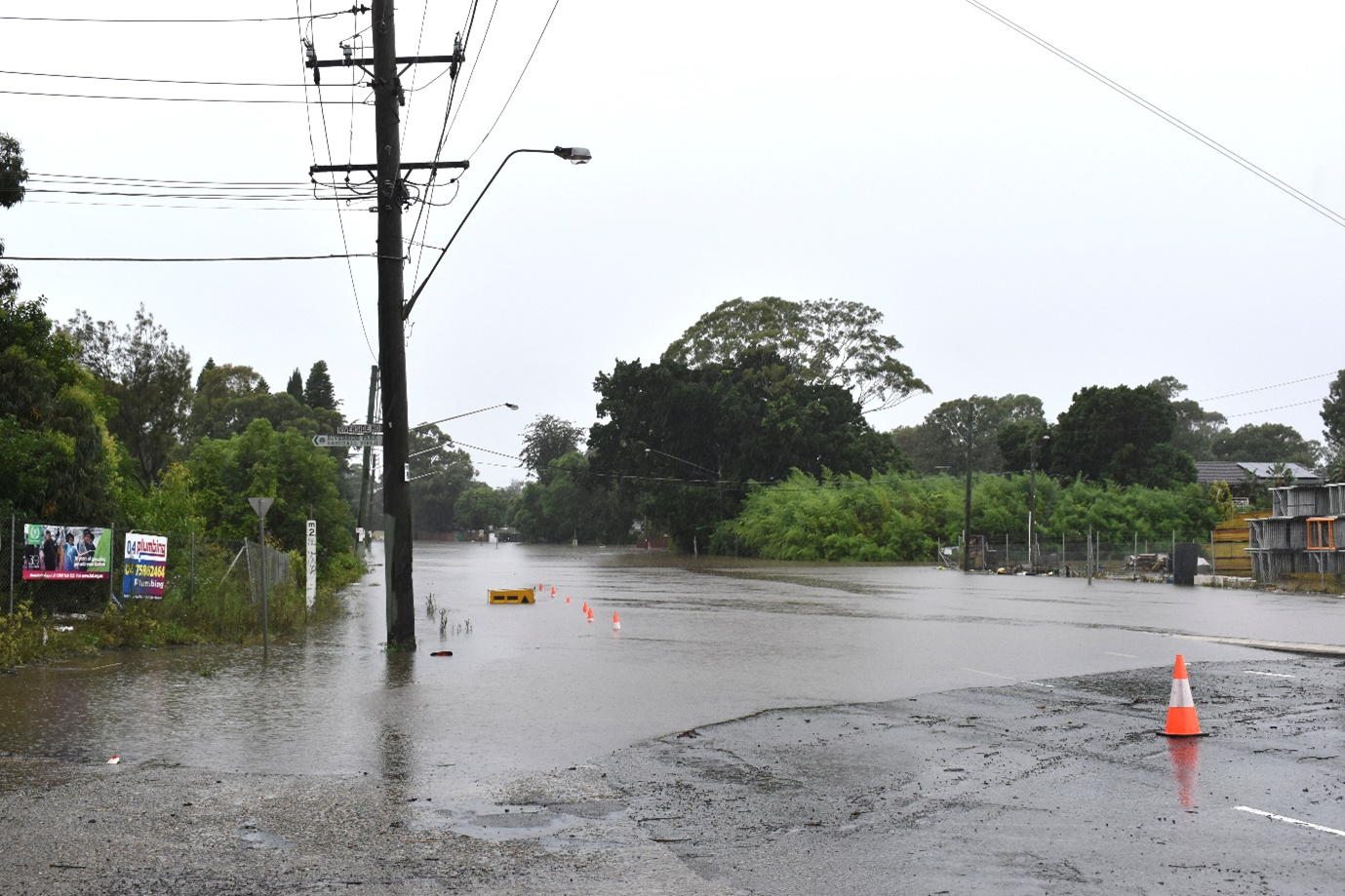 Flooding in Newbridge Rd, Chipping Norton NSW on Tuesday, 8 March 2022.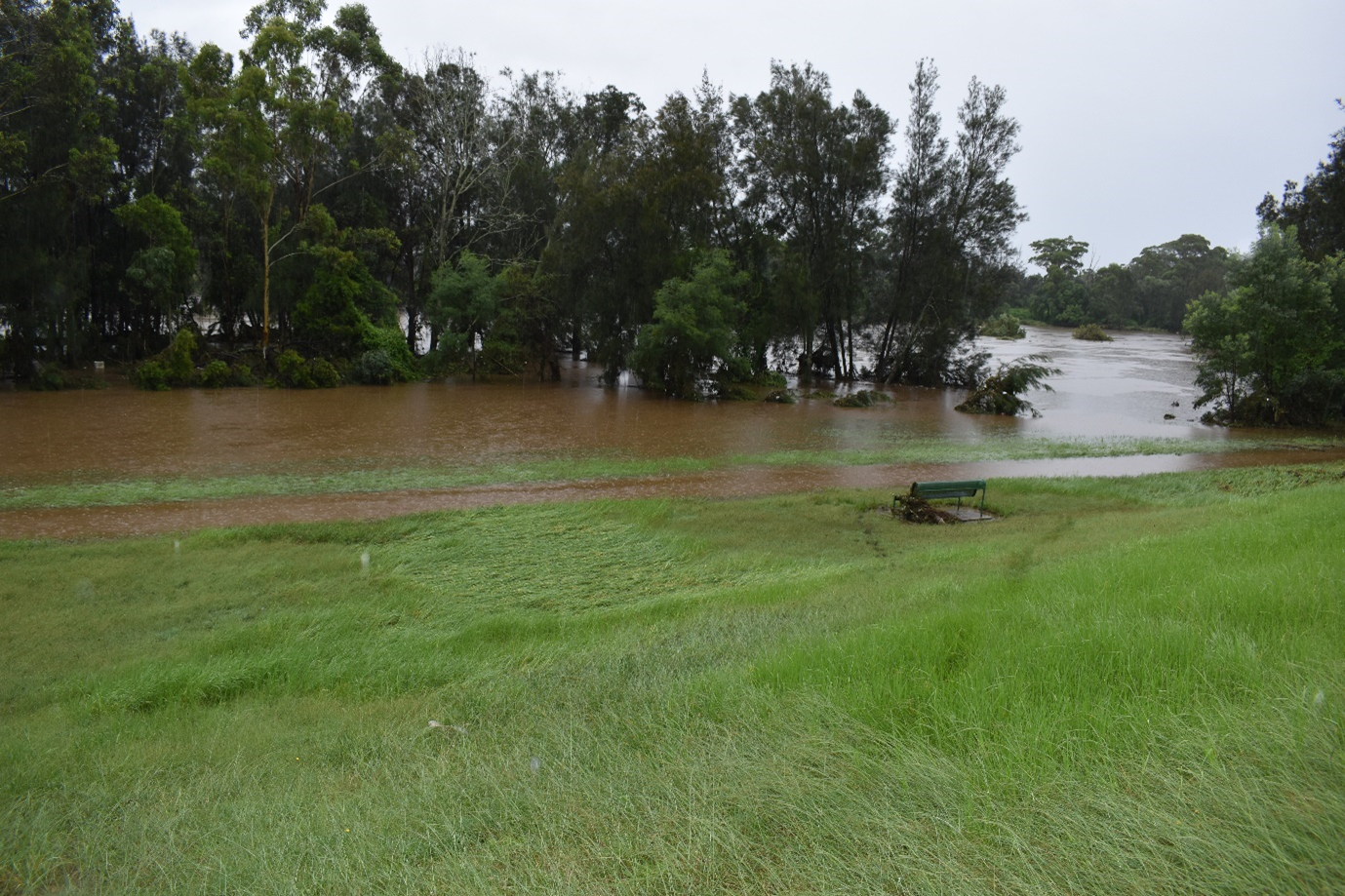 Flood in Thomas Moore Park, Chipping Norton NSW on Tuesday, 8 March 2022.