2019 SARCCM Planning Meeting
On 21 Jan. 2019, 2019 SARCCM Planning Meeting was held on Yushan campus of the Ocean University of China (OUC). Prof. Xueguang Ma, OUC director of SARCCM chaired the conference. Presented in the meeting were Prof. Xiao Hua Wang, UNSW director of SARCCM, Prof. Bo Song, director of Marine Monitoring and Inspection Centre of OUC, Dr. Tingwei Luo, senior engineer of Xiamen University, Mr. Xiao Liu, general manager of Tongda Marine Technology Limited Company of Qingdao, Prof. Peifang Guo and Associate Prof. Wen Wu from College of Oceanic and Atmospheric Sciences of OUC, Associate Prof. Ruiqian Li from School of International Affairs and Public Administration of OUC, Dr. Shengnan Chen from College of Foreign Languages of OUC and some Ph.D students from OUC.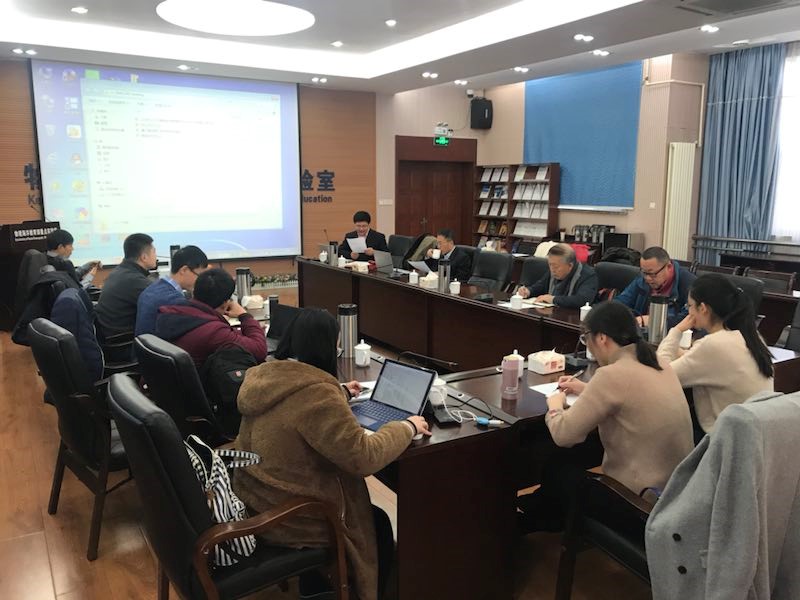 Picture of the conference
At the meeting, Prof. Ma made an opening speech and reported the work plan and budget of SARCCM in 2019. Prof. Xiao Hua Wang delivered a speech on the Design, Construction and Application of a Regional Ocean Database: A Case Study in Jiaozhou Bay, China. Dr. Luo gave a report on the Observation of Time Series of Carbon Sink in Xiamen. Postgraduates Jian Feng, Cheng Xue, Yi Zhong and Liu Wan also made reports.
During the meeting, all participants conducted a heated discussion on the work plan of SARCCM in 2019. Discussions on the construction of marine database, observation of ocean carbon sinks, blue bay remediation, construction of big bay areas, environmental influence of climate change, and coastal ocean monitoring were carried out.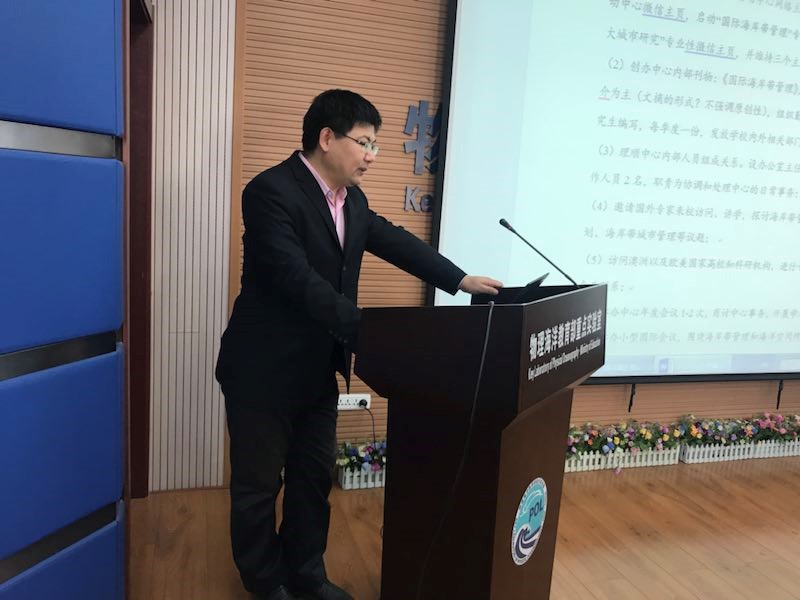 Prof. Xueguang Ma giving a speech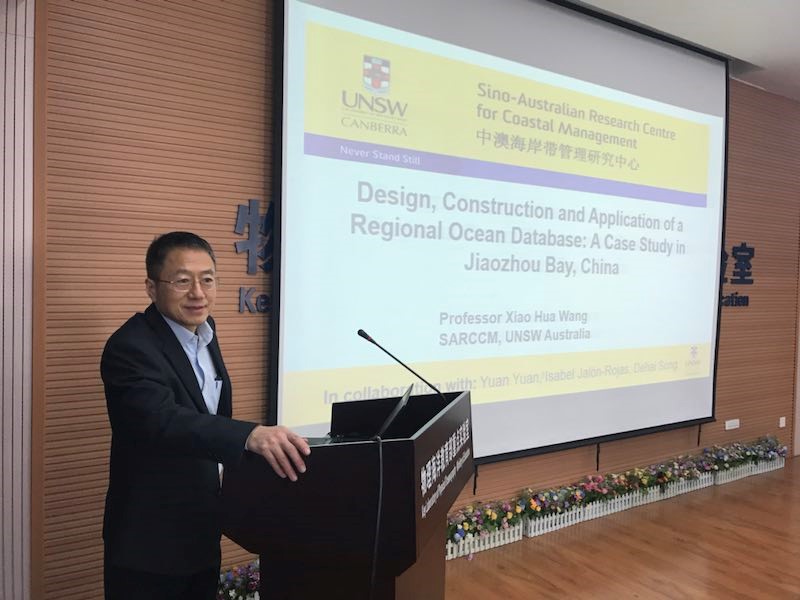 Prof. Xiao Hua Wang delivering a report