SARCCM provides advice at Qingdao Marine Eco-Tech or Blue Tech Development area - north east of Qingdao, 2013
SARCCM members invited to provide advice at Qingdao Marine Eco-Tech or Blue Tech Development area - north east of Qingdao
Chris Lane and Stuart Pearson were invited to the Marine Eco-Park being constructed north of Qingdao. It has been called the Blue Silicon Valley or the Blue Tech Zone during design and construction. This 200 km2 site will include 10M m2 of buildings and is still very much under construction. It aims to put China in the top 7 in the world for marine research through provision of facilities (express trains, accommodation, hospitals and schools), attracting 600 PhD and 6000 Masters students and building on the 28 marine research institutions nearby. Thirty percent of China's top marine scientists live nearby. There was a strong invitation to SARCCM and other international guests to return and do collaborative research here.
The new Microsoft building in the Blue Tech Zone.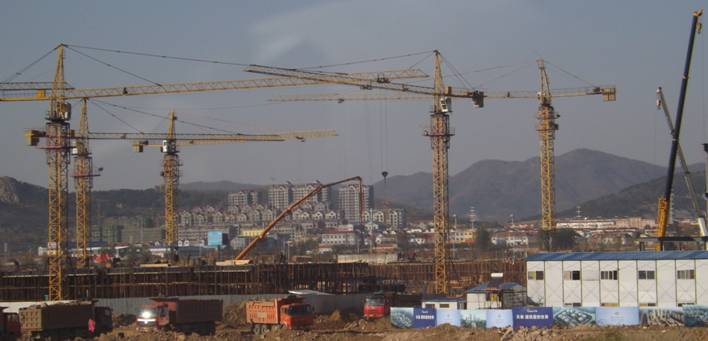 An area under construction with expected completion within 12 months.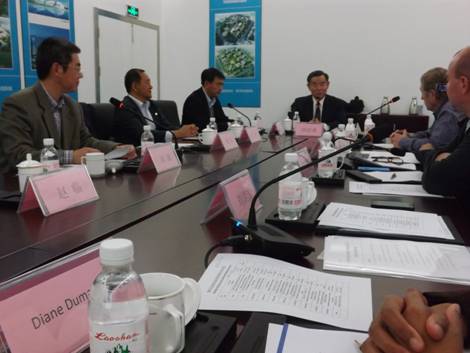 Mr Jun Wang, Chairman of Qingdao Science and Technology Association welcomes the delegation.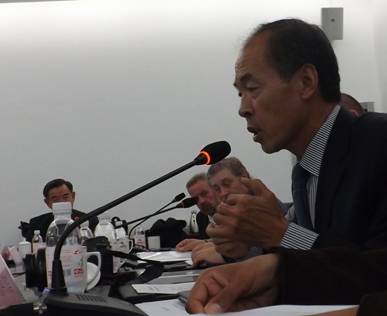 Prof. Liu Hongbin, Key Organiser of the meeting and member of the Pacific Association and OUC Faculty Member.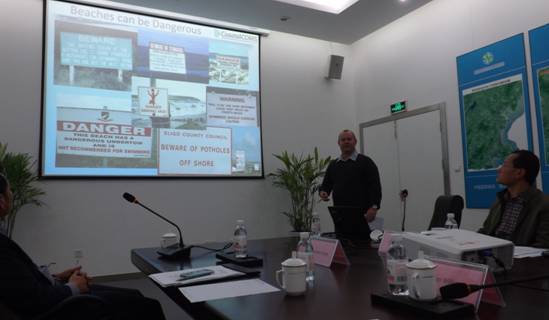 Christopher Lane, from CoastCOMS and SARCCM, speaks about coastal risk management experiences in Australia.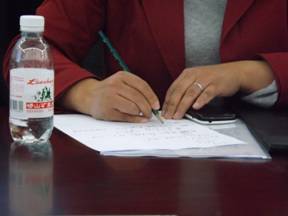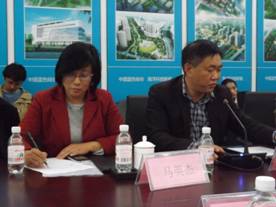 Prof. Ma Yingjie OUC SARCCM at work. These collaborations are only possible through the dedicated careful and considered work of members of SARCCM. Their work is greatly appreciated.