PhD Student
Field of Study: Oceanography
Supervisor: Assoc. Prof. Stuart Pearson
Co-Supervisor: Assoc. Prof. Xiao Hua Wang
Research Topic: Water pollution in Jakarta Bay and the impacts on environmental degradation and social-economic aspects of local fishers
Amanda Putri is a UNSW PhD student currently completing her fieldwork in Jakarta Bay. She has been studying the impact of pollution on fishermen and is funded by an Indonesian Government scholarship. She is affiliated with SARCCM and SIMS through the World Harbour Project.
As part of her research Amanda conducted an interview with the Head of R&D Division of the Ministry of Marine and Fisheries (Dr Budi Sulistiyo). The R&D Division of the Ministry of Marine and Fisheries website notes this interview, and explains her Supervisor's (Associate Professor Stuart Pearson) joint project with one of the R&D staff (Dr Widodo) under the World Harbour Project. Dr Adi, a researcher in the field of ocean remote sensing (who graduated from University of Queensland) is also pictured in this footage.
Poster:
Amanda Putri, A/Prof. Stuart Pearson, A/Prof. Xiao Hua Wang, Dr Nicolaas Warouw, Cope with changing environments: Insights from the coast of Jakarta
Conference Abstract:
Putri A., Pearson S.G., 2015, 'Integrating the biophysical spatial model with local knowledge to better understand the impacts of water pollution in Jakarta Bay, Indonesia', in Institute of Australian Geographers Conference Program and Book of Abstracts, p. 91, presented at IAG Conference, Canberra, Australia, 1-3 July 2015.
Member of SARCCM Research Program 2: Coastal and Marine Natural Resource Management, People, Policy, Practice
Fieldwork Photos: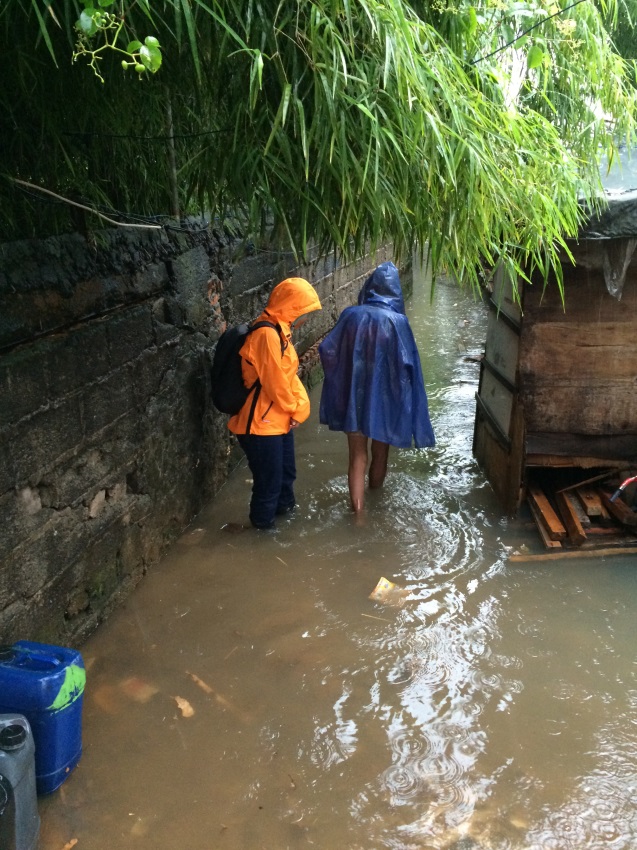 Flooding along the small pavement of Kaliadem fishing village in Muara Angke during fieldwork.
The informal settlement of this community is located alongside and right up above the Kaliadem river and is often severely affected by floods during wet season.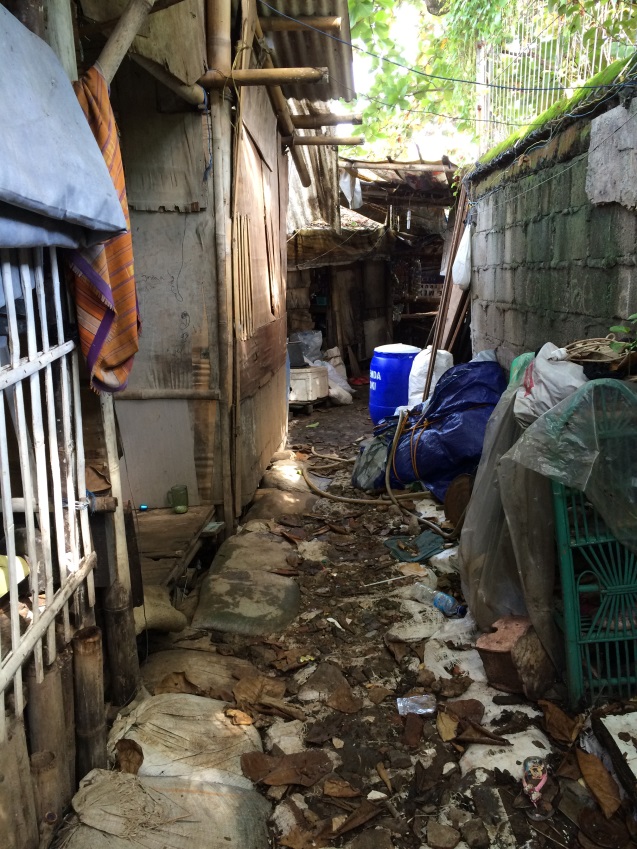 The same fishers' settlement when there is no flooding.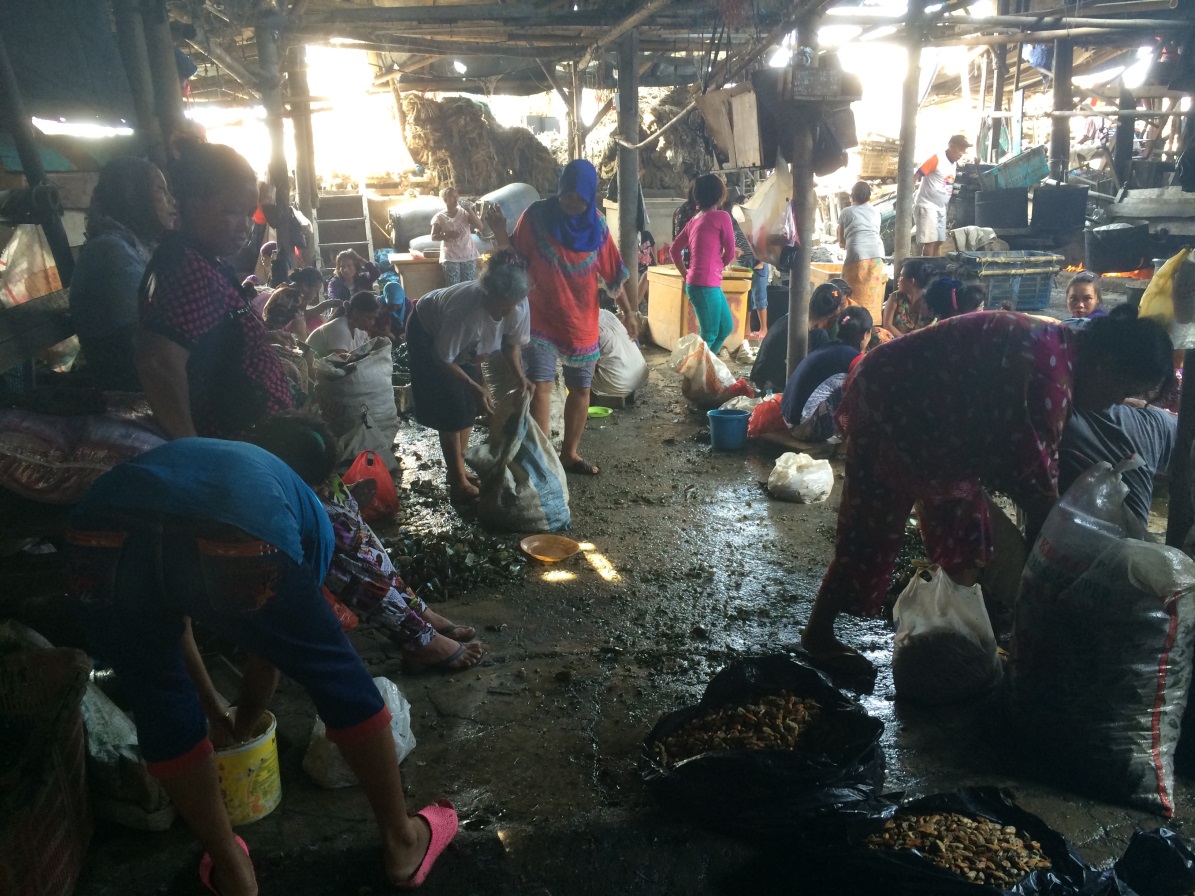 One busy afternoon for many women and children who work as green mussel peelers.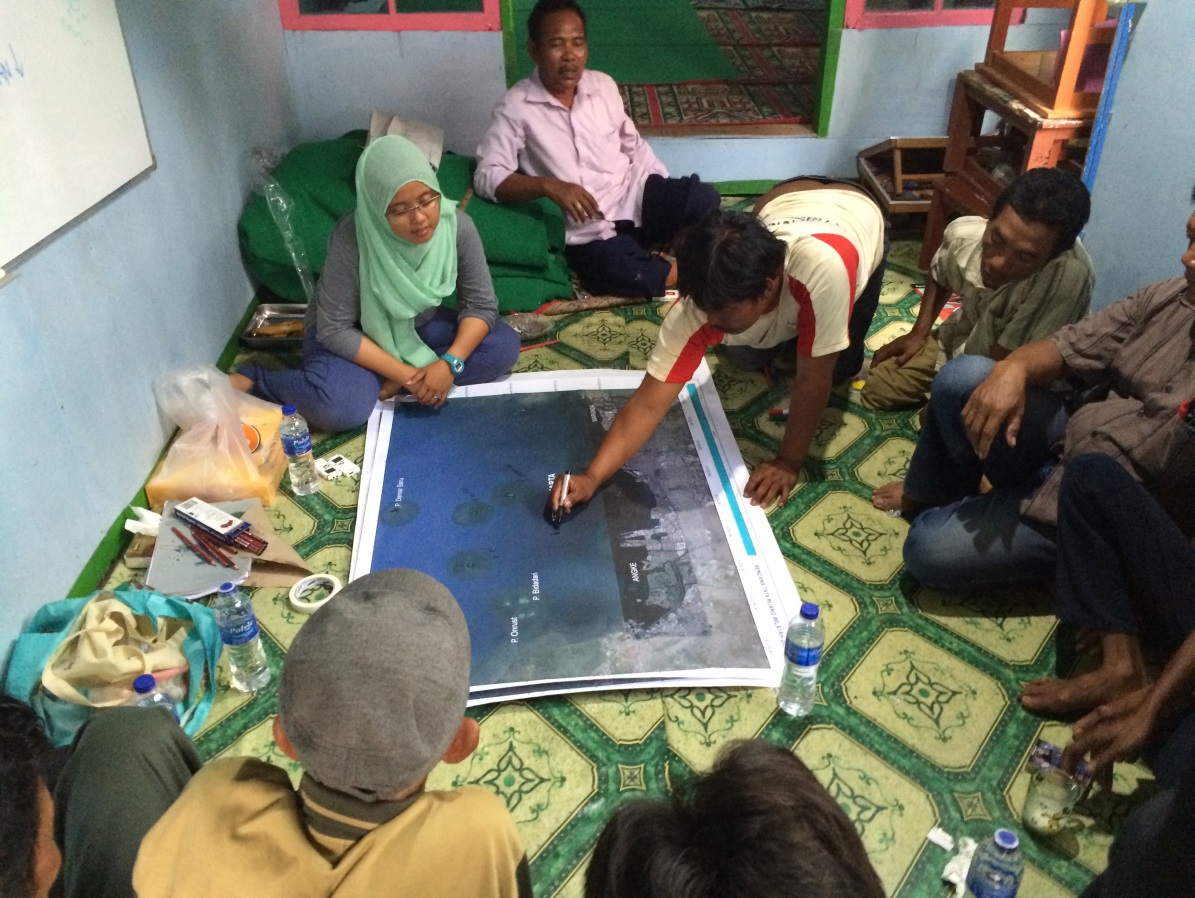 A fisher marked his fishing area during a participatory map exercise.